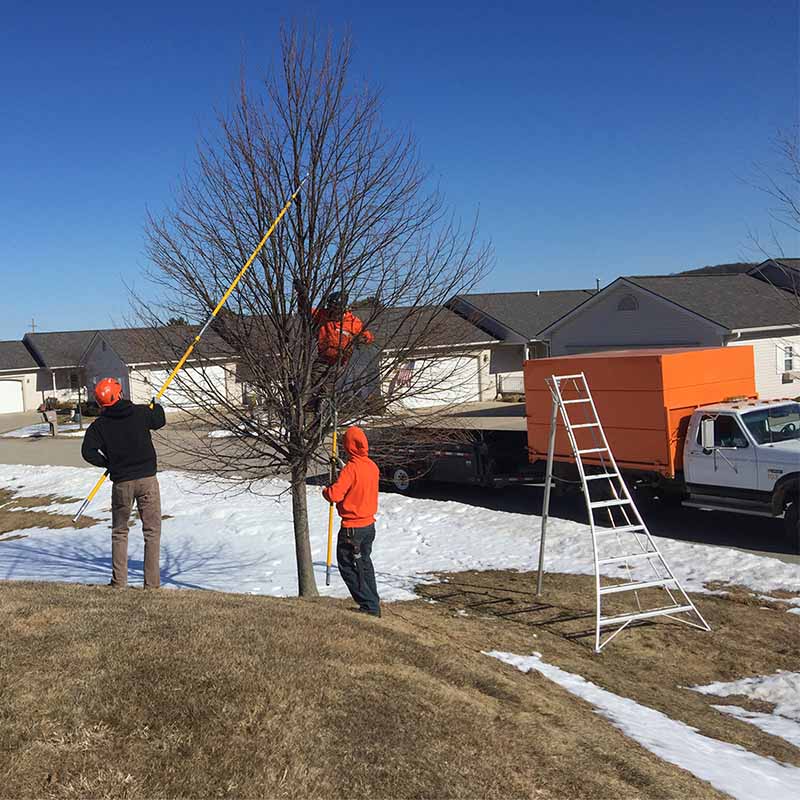 TREE PRUNING and TRIMMING
Pruning increases a tree's health and enhances a tree's aesthetics. Proper pruning creates optimum trunk and branch structure for a long life span, reduces hazards, allows for more clearance from buildings and sidewalks, increases root development, and growth control. There are many different forms of pruning to accomplish many different objectives and our Arborists have the skills and tools to meet pruning goals every time.
At Parshall Tree Care, you get a licensed and insured team that is experienced and trained in proper pruning (trimming) practices. One of our certified arborists will visit you on site to determine the scope of the job. They will then email or mail a proposal and costs to complete your work. We can then schedule your pruning to be done in a timely manner.
ADVANTAGES OF REGULAR PRUNING:
Aesthetic advancements to your property

Removal of dead limbs before decay spreads into the trunk

Removal of hazardous limbs and risk mitigation

Removal of crossing and rubbing branches that can cause decay

Structural pruning of young trees to train them as they age (increased branch strength)

Size reduction

Storm preventative and restorative pruning

Clearance concerns for homes and utilities

Increased lifespan of your trees
FREQUENTLY ASKED QUESTIONS
LET'S TALK TREES
We would love to chat about your trees and shrubs. Let us provide you with a free on-site estimate. Please fill out the form below and one of our specialists will contact you within 24 hours.
We take your personal information very seriously. We will not share any of the information you provide with any 3rd parties. Provided information will be used specifically to contact you in regards to Parshall Tree Care Experts opportunities.