WHAT IS A RHIZOSPHAERA NEEDLE CAST
Rhizosphaera Needle Cast foliage disease. Older, two and three-year-old needles show symptoms first. As the disease progresses in the following years, newer needles will be come infected and die as well. First, the needles turn yellow and then brown. The needles drop (cast) anywhere from 3-15 months after being infected.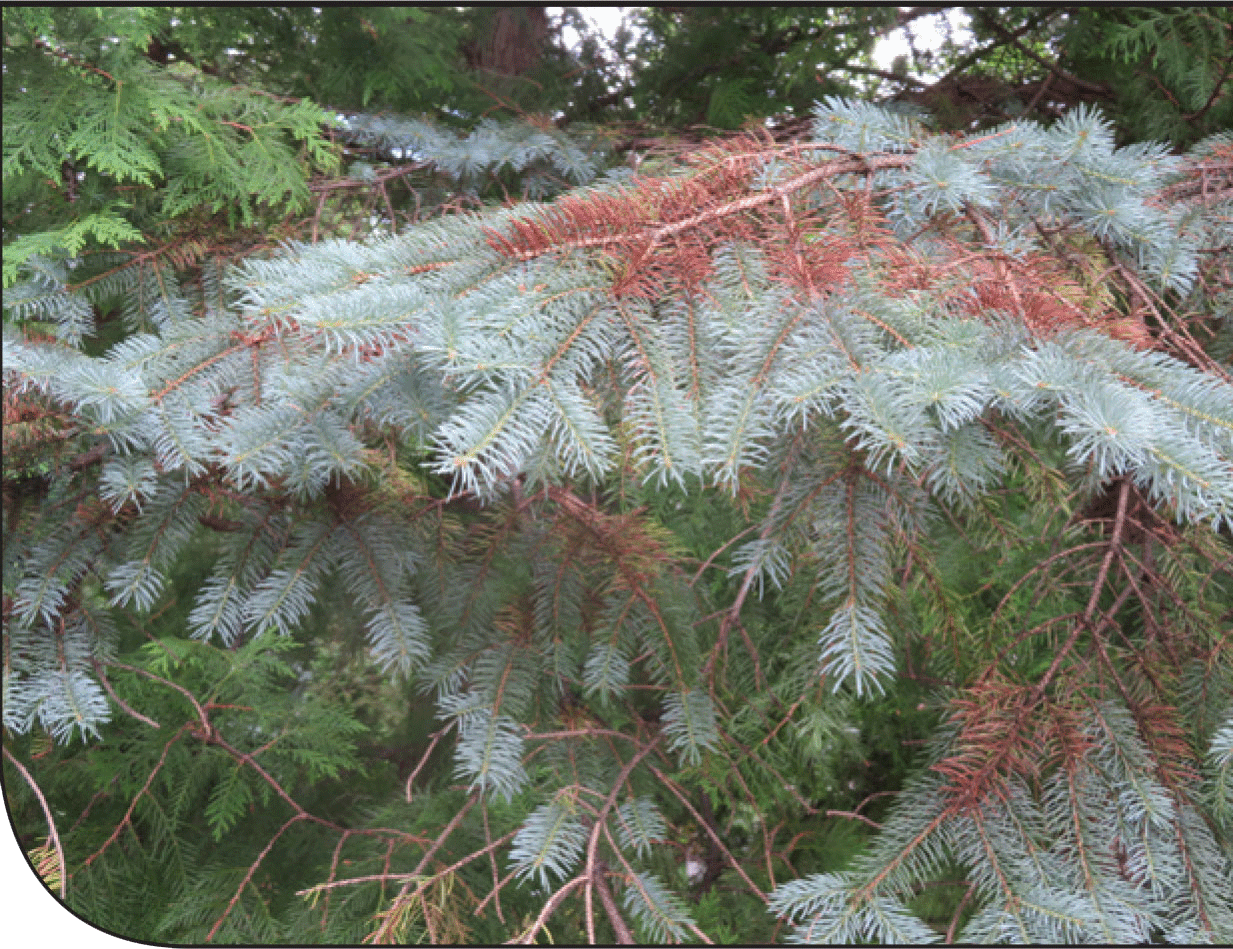 Hosts
Rhizosphaera Needle Cast (Rhizosphaera) is the most common disease of Spruce, especially Colorado Blue Spruce (Picea pungens) and White Spruce (P. glauca) in the Urban Landscape. Norway Spruce (P. abies) and Red Spruce (P. rubens) are much more resistant to the disease. True Fir (Abies), especially White Fir (A. concolor) and Douglas Fir (Pseudotsuga) can suffer severe damage as well.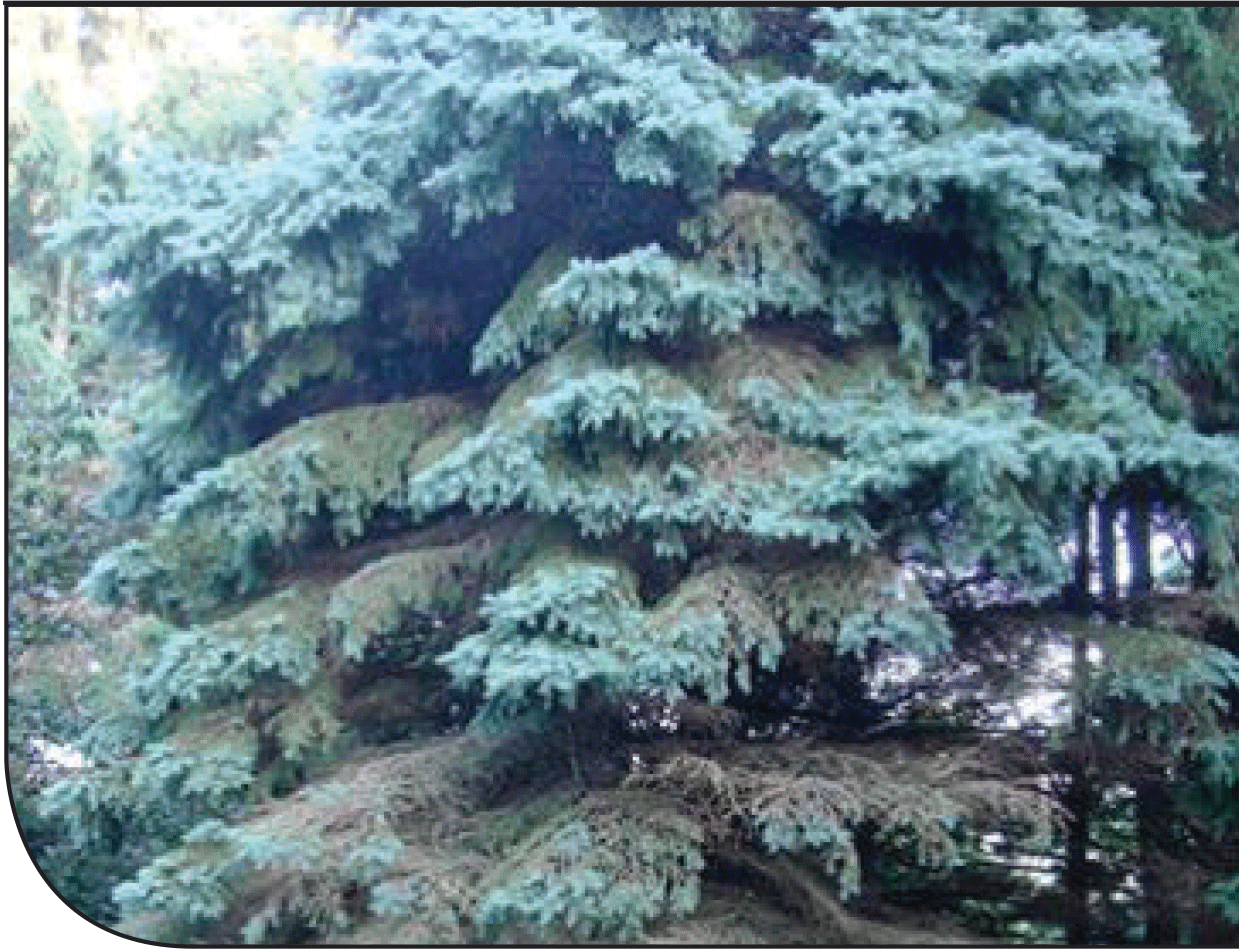 Symptoms
Thinning trees with lower branch dieback.
Yellow and purple/brown needles.
Black dots (pustules) located on the underside of the needles.
Dropping and thinning of older interior needles
Treatment Timing and Prevention
Rhizosphaera Needle Cast is controlled with a spray program. (3 sprays) Spray applications are applied in the spring and early summer when new growth is elongated. (weather dependent)
Reduce excess moisture. Eg: sprinkler heads.
Increase airflow through foliage.
Increase sunlight on foliage.
Remove fallen needles
Disease Life Cycle
The oldest needles begin yellowing from the interior of the tree outwards throughout late fall or into the spring one year after infection.
Mild warm temperatures and prolonged needle wetness will favor disease development.
The disease enters the needles, causing infection through the needle's stomata. (The breathing pores on the underside of the needle)
The new needles are susceptible all season long.
Fallen old needles, commonly found under the infected tree, will reinfect healthy foliage.
LET'S TALK TREES
We would love to chat about your trees and shrubs. Let us provide you with a free on-site estimate. Please fill out the form below and one of our specialists will contact you within 24 hours.
We take your personal information very seriously. We will not share any of the information you provide with any 3rd parties. Provided information will be used specifically to contact you in regards to Parshall Tree Care Experts opportunities.