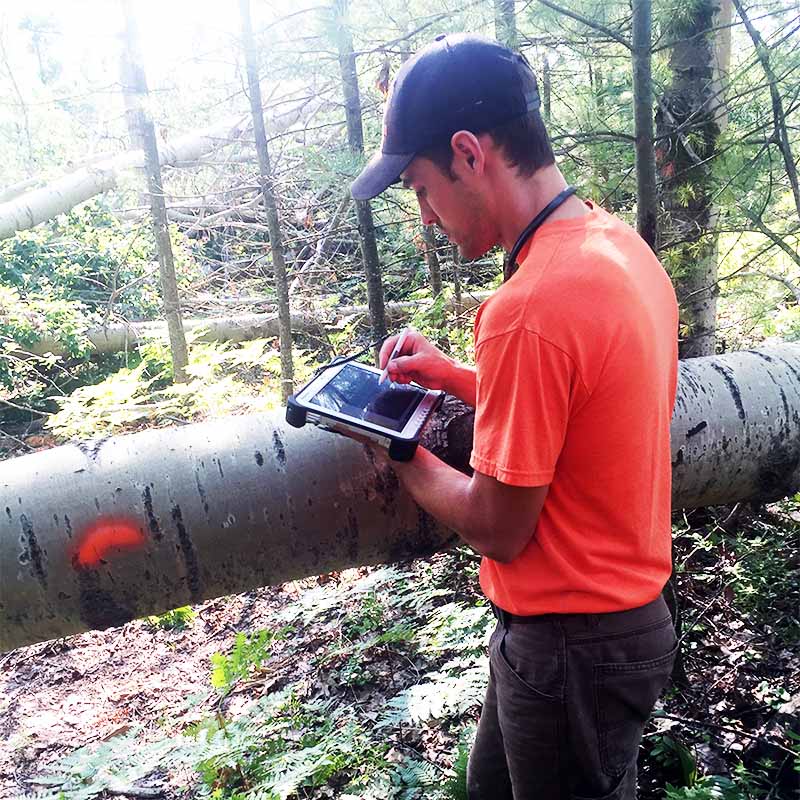 CONSULTATION WITH DIAGNOSIS
Our team is comprised of ISA Certified Arborists who are Certified Tree Safety Professionals (CTSP), trained in Tree Risk Assessment (TRAQ). We offer ISA Certified Arborist reports for tree health, condition and potential for hazard in order for a tree owner to make an informed decision regarding a plan for tree care and maintenance. We can provide an Arborist report for documentation and permitting when needed.
Do you want a professional to come visit you and your landscape? Look no further. Our trained professionals will visit on site to answer any questions you may have about your plants. Are your trees or shrubs looking unhealthy? We will provide a multitude of solutions for your landscape needs. Our Certified Arborists can help develop a plan that will keep your trees, shrubs, and flowers healthy and looking great all year round! Call the pros at Parshall Tree Experts.
What's included in our Consultation with Diagnosis? A lot!
When you contact our office, we will set up a time that works best for you to meet on your property with one of our ISA Certified Arborists.
We will complete a thorough inventory of your key landscape trees and shrubs. This inventory is kept in our records permanently for future access.

After your inventory is completed, your consulting arborist will highlight any concerns that need to be addressed. This could be insect and disease problems, structural problems or safety concerns. If you have any questions, our team will have the answers.

Lastly, we compile a unique management plan for your landscape that meets your priorities and budget.
Treat for existing pests

Preventative Treatment for common pests in trees and shrubs

Soil Analysis

Watering Schedule and adjustments

Structural Pruning

Recommended Tree Removal
FREQUENTLY ASKED QUESTIONS
LET'S TALK TREES
We would love to chat about your trees and shrubs. Let us provide you with a free on-site estimate. Please fill out the form below and one of our specialists will contact you within 24 hours.
We take your personal information very seriously. We will not share any of the information you provide with any 3rd parties. Provided information will be used specifically to contact you in regards to Parshall Tree Care Experts opportunities.